WILD HERBAL INFUSIONS COURSE


Nourishing Your Way to Optimal Health
Welcome home to the wisdom of your body and the plants. In this course we explore making nourishing herbal infusions and why this simple ritual can become an empowering practice that puts your health back into your own hands. Rather than waiting till we get sick to care, or hiding in fear from illness, we can begin the journey of nourishment, gradually building health and immunity from the inside out.
Are you looking to strengthen your immune system?
Are you suffering from hormonal imbalances (PMS, irregular periods, menopausal complaints)?
Do you experience digestive issues?
Looking to repair your adrenals and reduce stress?
What about natural ways to boost your libido?
And finally, are you ready to trust your body and begin a loving and committed relationship with yourself and the plants that surround you?
If so, you have come to the right place. This course is for everyone. So much of our lives are spent waiting for someone outside of us to fix, heal or protect us. By returning to this simple and ancient practice, we can find wholeness and vitality once more.
"We are all healers in the Wise Woman tradition. Self-healing and self-loving, we co-create healing with our allies. Our allies are our problems; they bring us gifts of wholeness. Our allies are green allies, wild plants; they supply us with optimum nourishment." - Susun Weed
What to expect:
An in-depth lecture on the Wise Woman Way and my personal transformation with regards to my health.
Entertaining (& informative) videos on everything you need to know about making infusions.
All the foundational weeds, their benefits, how to forage them & trusted online suppliers.
Downloadable PDF's with each lecture as well as book & article links.
Bonus tips on healing allies for our current times including lung tonics & ways to boost your immune system as well as a special PDF on Covid Care tips.
Wild Weeds Course Curriculum
Available in days

days after you enroll

Welcome Wild Herbal Infusionists!
Available in days

days after you enroll

Introducing Wild Weeds (the foundational four)
Available in days

days after you enroll

Other Wonderful Weeds & Herbal Allies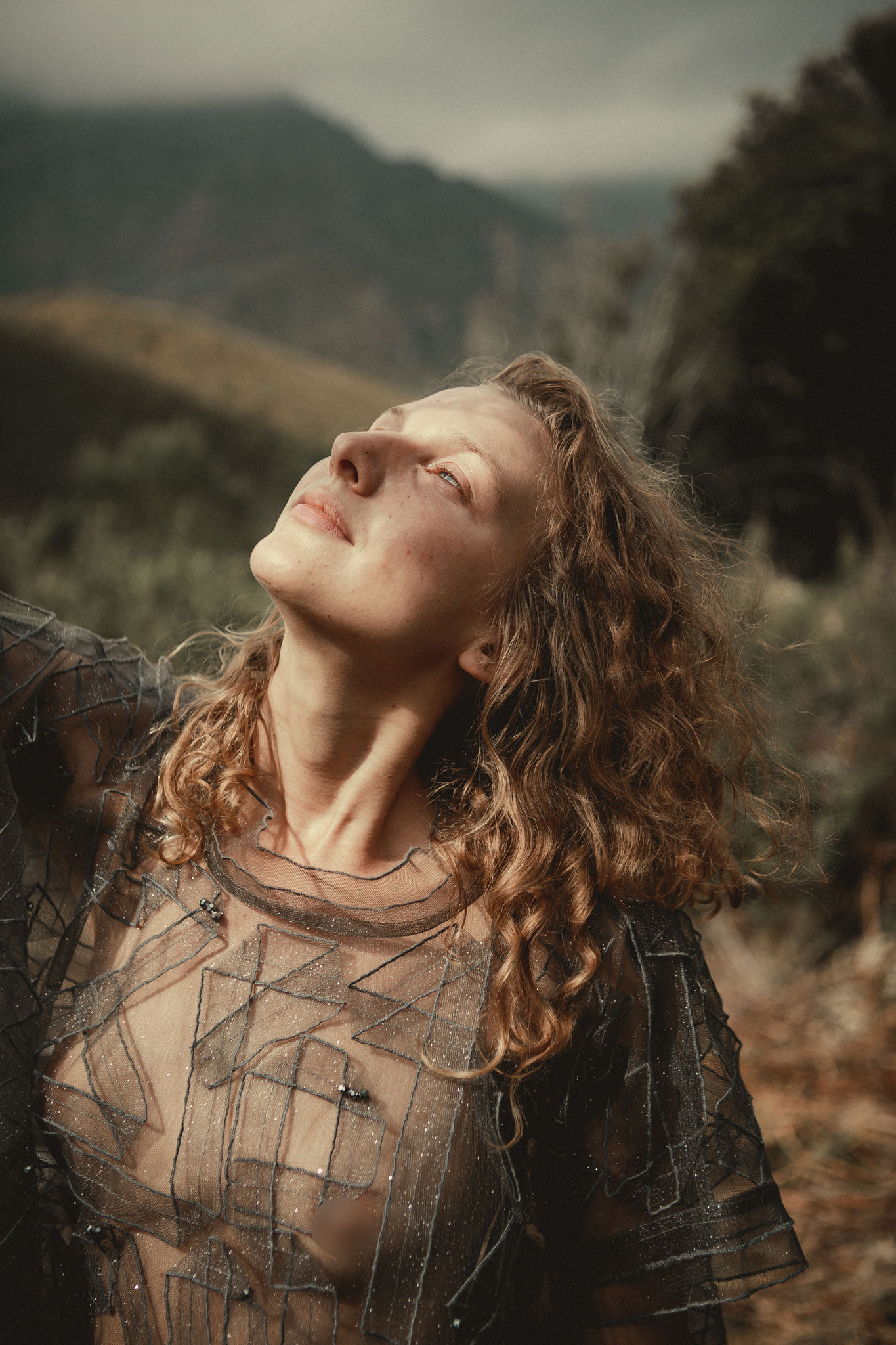 About Annette Müller,
Hello fellow human beings, I am so honoured to guide you on this journey of connecting to the wild within and throughout. I am the witch, the writer, the rebel, the model, the guide, the business babe and the bridge, constantly shapeshifting, like nature, unwilling to be tamed or categorised. As an embodiment guide, a lot of my work has been inviting people back home to their bodies so they may learn to trust their own innate wisdom and become the healer they seek. My personal journey is coloured with many adventures, from business and legal studies at King's College in London to Yoga and Reiki training in remote Ashrams. When I started exploring indigenous wisdom and then stumbled across witches and herbal healing, something familiar woke up in me, a meeting at the crossroads of the ancient and the new. I completed an apprenticeship with Susun Weed and was initiated as a Green Witch in the Wise Woman Tradition and so began my journey of embracing the plants as our healing allies and empowering others to look outside to the simple and accessible gifts of nature.
I hope you enjoy this little taster of the work I do, which I believe to be crucial in our current times. Enjoy this foundational step in your journey back to wholeness.
"Annette is bringing a new wave into our wellbeing spaces, by returning to something ancient within a modern context. She communicates superbly and holds a beautiful space, guiding you along the path to living a simpler, more vital life. The herbs (and weeds) she works with are magical in their ability to energize, calm, and transform." - Paul Rubin, Nude Foods.
"This work has been life changing for me. Annette is an amazing guide who reconnects you to nature by taking you on a step-by-step journey of infusing your own herbal potions. I love learning to do it myself as the act of doing it helps me to replenish and nurture my body back to health x thank you for sharing your weed wisdom." - Sue Main, The Grand Africa.
If you would like to find out more on what I am offering you can follow me on instagram @annettemuller or subscribe to my newsletter through my website www.annettemuller.love.
I would love to hear from you!